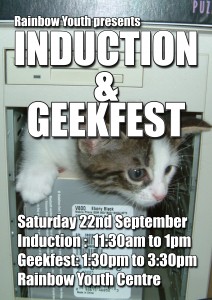 Rainbow Youth presents.. Induction & Geekfest!! Keen to volunteer? Come!
Induction: Intro for everyone interested in volunteering, especially for facilitating before the actual training for facilitators and would be facilitators.
Geekfest: Skills we are looking for (or will provide training in) are:
social media, wordpress, blogging, with a chance to get involved in web development if interested!